Greetings to all Georgie D. Tyler Middle School, parents, and guardians!
Dear Titan Family: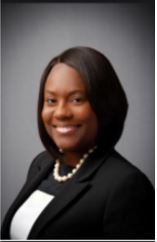 I am truly honored to continue serving the Windsor community as the principal of Georgie D. Tyler Middle School. I am excited for the opportunity to work with our returning students, as well as meet our rising 6th graders; it is going to be an amazing school year! I hope everyone has found time to enjoy a relaxing summer. Our administrative team has spent the summer collaborating with faculty, preparing for the upcoming year, and building a foundation that will continue to move our school in a positive direction for a high level of student engagement and learning! As a result, we are ready and excited to welcome students, both returning and new, to Georgie D. Tyler Middle School – HOME OF THE TITANS! As we begin the year, I would like for you to consider taking advantage of a few communication and informational tools that will assist you and your child in making a smooth transition into a successful school year:
Student schedules will be distributed during Open House on Tuesday, August 27th, 2019, from 5:00pm to 7:30pm. 6th Grade students are asked to participate in a special 6th grade orientation from 5:00 pm until 5:30 pm in the auditorium. They will be released to their classes afterwards. Students' names and homeroom assignments will be posted in the main office; upon visiting his or her homeroom teacher, each student will receive his or her full schedule. If you have not already done so, please sign up for

PowerSchool Parent Portal.

This will allow you

to review your child's grades and academic progress throughout the year. More information can be found on the division website (

http://www.iwcs.k12.va.us/apps/pages/powerschool

) or in our school's main office. If you do not yet know your child's login information, you will receive it in a letter which will be sent home the first week of school.

All Back to School forms are located on PowerSchool Parent Portal and must be completed electronically.

Sign up for the

Connect 5 messaging system

.

This will ensure you receive communication from the division regarding updates for inclement weather closings, as well as various school activities at GTMS. More information can be found at (

https://iwcsmyconnect.bbcportal.com/Entry

)

Lastly, a reminder to

all

parents of rising 7

th

Grade students –

students must have Tdap boosters prior to attending the first day of school

.

Please bring medical documentation that your child has received the shot, including the date and signature of the physician or registered nurse to the main office or school nurse prior to the first day of school.
Our mission for ALL students, in cooperation with our families and our community, is to create a learning environment that will enable every child to discover his or her unique gifts and talents. To accomplish our mission, your partnership with the school and support of our teachers is essential. Once again, welcome back to another amazing school year!
Sincerely,
Jessica Harding
Principal
Georgie D. Tyler Middle School
IWCS has zero-tolerance for bullying and all of our schools are bully-free zones. As educators, we play a critical role in ensuring that our children are learning in a safe and healthy environment. As community members, it is our duty to stand up and speak up against bullying. I encourage anyone that is being bullied or has witnessed a bullying incident to notify an adult immediately or contact our School Information Tip (S.I.T.) line by calling 757-357-0908.
As always, my door is open, and I encourage you to give me a call if you have any questions. Thank you for your support,
Titan Pride!