Greetings to all Georgie D. Tyler Middle School, parents, and guardians!
Dear Georgie D. Tyler Titan Family: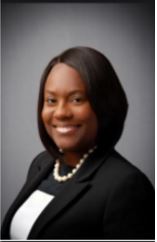 As the 2016-17 school year comes to a close, our minds and hearts are filled to the brim. It's been a great year! Together we've learned much and shared experiences that will long remain with us in the years to come. The strength of our community and wholehearted passion to make our school a wonderful place of learning for our children primarily, and for making GTMS truly a special place.
Special thanks to our parents who have contributed in ways small, large, and unimaginable! Thanks for getting your kids to school on time each day and helping your kids in the learning process; the partnership between home and school is important.
I would like to thank our hard working and caring staff members who have made a huge difference in the lives of our students. Their commitment is outstanding and our kids are the beneficiaries. Thank you for providing rich and engaging, well-rounded experiences for our kids and knowing that education is about joy, wonder and fostering curiosity, along with the development of social skills so needed to succeed. For these, and a million other things, we are truly grateful.
Summer is a very special time for children and is the source of many happy memories. I hope that you and your children enjoy many opportunities to have fun as a family in the weeks ahead. I look forward to seeing your children in September. Please take a moment to ensure that you check out the following information:
If you have not already done so, please sign up for PowerSchool Parent Portal. This will allow you to review your child's grades and academic progress throughout the year. More information can be found on the division website (www.iwcs.k12.va.us/page/powerschool/) or in our school's main office.
Sign up for the Connect 5 messaging system. This will ensure you receive communication from the division regarding updates for inclement weather closings, as well as various school activities at GTMS. More information can be found at (www.iwcs.k12.va.us/page/connect-5-(formerly-alert-now)/)
Download the SchoolWay app on your smartphone or tablet. This program will ensure you receive information from teachers regarding assignments and the school regarding a variety of activities throughout the school year.
Lastly, a reminder to all parents of rising 6th Grade students – students must have Tdap boosters prior to attending the first day of school. Please bring medical documentation that your child has received the shot, including the date and signature of the physician or registered nurse to the main office or school nurse prior to the first day of school.
In closing, it has been an honor to be the principal of GTMS this year. Mr. Christianson and I are looking forward to working hard this summer to ensure a positive learning environment will await your return.
Go Titans!
Mrs. Jessica Harding,
Principal, Georgie D. Tyler Middle School
Follow us on twitter@GTMSTitans
Follow me on twitter@JessicaFHarding
IWCS has zero-tolerance for bullying and all of our schools are bully-free zones. As educators, we play a critical role in ensuring that our children are learning in a safe and healthy environment. As community members, it is our duty to stand up and speak up against bullying. I encourage anyone that is being bullied or has witnessed a bullying incident to notify an adult immediately or contact our School Information Tip (S.I.T.) line by calling 757-357-0908.
As always, my door is open, and I encourage you to give me a call if you have any questions. Thank you for your support,
Titan Pride!